[UAS_specific hint="" ids="instructor,editor" admin="1″]
This content can only be seen by Marijuana Handlers™ Instructors.
[/UAS_specific]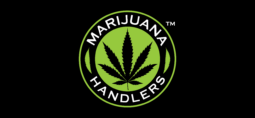 Marijuana Handlers™ Instructors ON SITE CHECKLIST – Before & After
BEFORE
1) Log On Site or Venue Event into the Marijuana Handlers™ Instructor's Schedule Online.
2) On day of appointment Notify Headquarters 15-30 Minutes Prior to leaving for Venue.
2) Provide Venue Information, Student Information an download Business Route Map if needed.
3) Prepare and load training materials:
Marijuana Handlers™ INSTRUCTORS MANUAL or PDF's (Optional)

Pins
Gas Mileage Sheet (As  Needed)
Business Route Map
LANYARD
CELL PHONE
Business Services Flyers (Course Information – Continuing Education Course Information)
Student Informational Flyers (Website Access & How To Use Information)
STUDENT CERTIFICATES (Instructor printed prior from prepaid registrations)
COURSE SIGN IN SHEET
COURSE FINAL EXAMS
4) In vehicle prior to leaving NOTIFY HEADQUARTERS & ACTIVATE GPS PHONE SYSTEM
5) When you arrive at destination NOTIFY HEADQUARTERS.
6) Prior to exiting vehicle assure all areas are well lit and free of individuals that you deem might be dangerous.
CHECK

1) Greet business owner (give business owner Business Services Flyer) or student
2) Check their Valid Identification
3) Take pic of student
4) Send Name & Pic to headquarters
5) Have Student sign Registration Form
7) Have Student scan register if they have voucher
8) Give Student their Student Informational Flyer
9) Begin instruction
AFTER
1) Collect Course Final Exam
2) Give Student Their Certificate
3) Have Student sign out on Registration Form
4) Text Headquarters COURSE DONE
5) Notify business owner of results if needed
6) In vehicle prior to leaving NOTIFY HEADQUARTERS & ACTIVATE GPS PHONE SYSTEM
7) DEACTIVATE GPS PHONE SYSTEM WHEN "HOME" DONE WITH FINAL DAYS INSTRUCTION